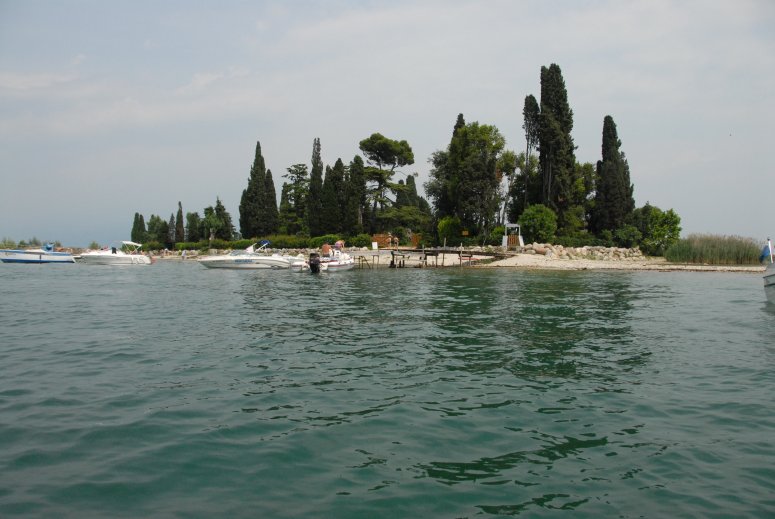 The Island San Biagio, called "Rabbit Island" by the locals, is more or less an extension of the half island "Belvedere Point", on which the Camping grounds of San Biagio are situated. Usually the island is reachable by wading through the water, and if the water levels are really low, through knee deep water or even on dry land! Its magnificent location guarantees a very rare and special view over the Garda Lake, as well as idyllic cool breezes on very hot days.
In the 50's the Island was used to test weapons by nearby armour manufacturer "Beretta", however today the Island of San Biagio is a favourite spot for young and old alike. From 2016 onward the San Biagio Island has been part of the Natural Reserve of the Rocca, the Sasso and Parco Lacuale
The visitor can reach the island by ferry from "Porto Torchio" or by boat. A fee is charged for admission to the island. Only for the guests of Camping San Biagio entry to the island is free.